When something goes wrong with an MFD, information about the problem comes directly from the device and not the user. This allows a service technician to gather accurate data instead of relying on second-hand information over the phone. Moreover, the device reports the error condition in real-time, often letting the tech arrive on site before the customer is aware there's a problem – this makes you look good!
As well as making a good impression, you become more efficient by eliminating unnecessary visits and their associated costs and by reducing device downtime and the frustrations caused. All of this helps improve relationships and that, we are sure you agree, is key.
Centralised Interface
---
Real-time active management and optimization of document output devices can help cut costs and increase efficiency.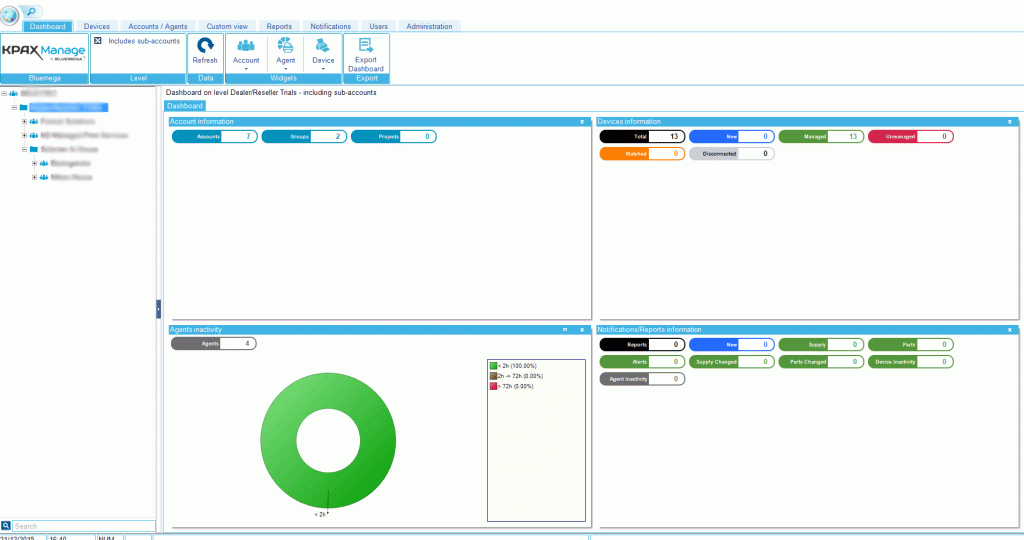 Automated Meter Readings
---
As the system is automated, there is no need to call to clients to collect meter readings. This removes the likelihood of human error when recording meter readings.
Supplies Management
---
Cut costs and increase efficiency with true automation by letting your devices do the work for you.

Technical Failures and Alerts
---
KPAX offers a total remote monitoring system, providing a reliable and scalable platform that will deliver cost savings through enhanced productivity.
IT departments do not want to be inundated with requests and complaints about hardware. These are a drain on resources all round. With customisable notifications and alerts from KPAX, the people that need to know will be provided with the information required to keep clients happy, often before they know there is a problem.