What do you need to know about Site Servers now they are out of EAP?
---
You no longer need to complete an EAP form to request a site server license. After six months of testing at 100's of sites worldwide the development team at PaperCut are delighted for Site Servers to be used by a wider audience.
From now on a single Site Server license will be included with all PaperCut licenses sold.
Adding additional Site Servers will require a license. The Site Server costs are capped at 50+. If you require 50 or more Site Server licenses, then please get in touch. Our pre-sales team would love to discuss the opportunity and help plan the rollout. For Site Server costs be sure to check out the updated online quote system.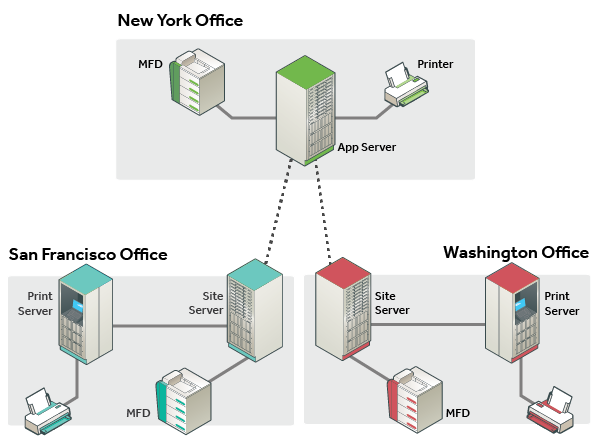 What Else?
---
The 15.2 release also has full support for a bunch of new Operating Systems, Windows 10, OSX El Capitan and for those of you who use Linux, support for systemd (as used by many modern distros of Linux).
Very few issues were reported on Windows 10 (a testament to PaperCuts quality) but, it is nice to officially support it.
Top Tip – Anyone upgrading an existing installation of OSX with PaperCut 15.2 will need to re-run the control print monitoring command.
On top of the new OS support, PaperCut now works with Adobe Reader DC for Web Print.
Never one to rest on their laurels, the UI team at PaperCut have been busy re-working the workflow for Printer Group management. It is now easier than ever to assign printers to groups, building on this you can also use the new groups while filtering or running reports.
If that was not enough, there is also the usual host of enhancements and updates to the core product and a few minor embedded changes for multiple platforms. The full release notes can be seen below, be sure to check them out.
Any questions then please get in touch with your account manager today on 01256 246970 or
sales@selectec.com